Herring? What herring? Herring again?
We can't stop gushing about herring but mostly because we're constantly thinking of how to keep our pets happy and healthy. Choosing their food and planning their diet is a major part of that equation. So we mix it up and find a tasty but balanced break from their usual.
As paw parents, we try to make meal time more appealing to our cats and dogs. Variety is just as important when it comes to creating a nutritious meal so it's no surprise that fish is on the menu when we're shopping for pet food.
There are plenty of fish in the sea but which are the best for your pets? And most importantly, which are safe for your pets to eat?
Not all fish are created equal
The right fish can bring a variety of health benefits to your pets. Fish is a great source of protein that your four-legged companions need to have a balanced and healthy diet. Some types of fish are better than others and small fatty fish are usually at the topmost tier when it comes to pet food nutrition.
For example, herring—or known in the seafood industry as "silver darlings" or "silver of the sea"—is rich in healthy fats but contains relatively low amounts of harmful chemicals found in similar fish. Just in case you're not familiar, this silvery fish is often found in both fresh and saltwater, though the Atlantic variant makes up a substantial portion of the herring market.  These fish don't grow larger than 16 inches long, and smaller ones are often mistaken for sardines.
What sets herring apart from other fish is that these scaly swimmers are low in mercury, making them a safe addition to your pet's diet. But it isn't just the lower amounts of mercury that makes herring a good alternative. It is a plentiful source of omega-3 fatty acids EPA and DHA, with about 1.5 to 2 grams of omega-3 per 3-ounce serving (contrast this with tuna's 1.2 grams per 3-ounce serving). EPA and DHA not only boost immunity and fight inflammation but can also help improve your pet's skin and coat quality.
Herring is also an excellent source of Vitamin D, vital to keep muscles, bones, and teeth healthy.
A break from tuna
Is your cat becoming (or already) a tunaholic? Do they come running when you open a can? Some of us are guilty of sharing a little canned tuna, or at least tuna juice, with our cats. The desperate purrs at our feet can be hard to say no to, but tuna is not the only way to offer your cat a fishy treat. 
Give your cat a break from their tuna fix! Try our herrings sourced from New Brunswick, Canada, particularly in Caraquet and Blacks Harbour: Loveabowl's Herring, Salmon and Atlantic Lobster. It's grain-free and rich in taurine, which protects your cat's vision, circulatory, and digestive systems. It's also made with Atlantic lobster and omega-3 salmon for an extra dose of vitamins and minerals for your feline friend.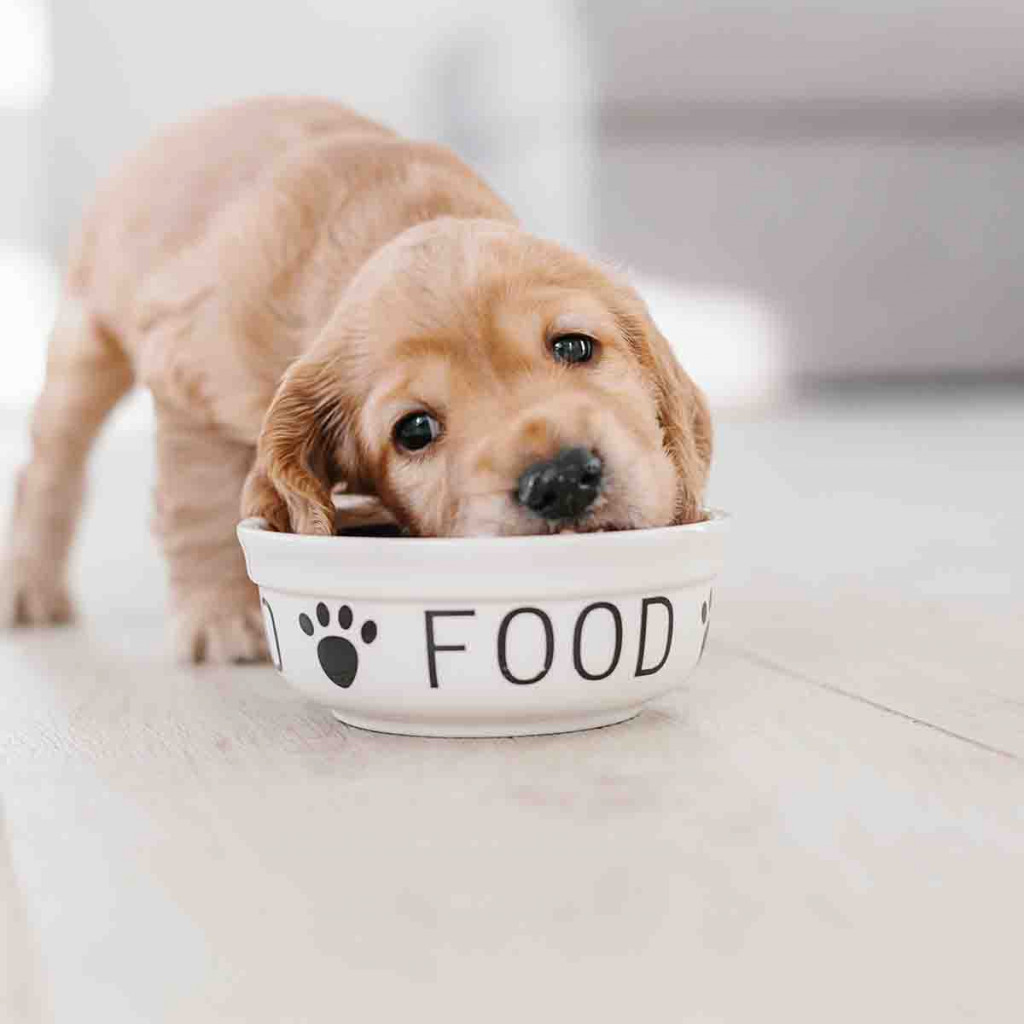 Can dogs eat fish?
There's a myriad of fish-flavoured foods for your pup, from fish sticks to fish skins and fresh fish. It's not surprising since fish makes a nutritious protein alternative for dogs, especially those allergic to beef or chicken.
Herring can be added to your dog's diet, too. Loveabowl's Herring and Salmon is a great source of easy-to-digest healthy protein full of immunity-boosting omega-3 EPA and DHA fatty acids. With salmon in the mix, it helps with the immune system, curb inflammation, and give your pup's coat a healthy sheen.
It can be a part of your dog's healthy balanced diet without dealing with the mess of raw fish. Win-win!
Remember that each dog has different digestion issues. What works for one might be a health trigger for another. Speak directly to your veterinarian if you have questions about specific fish and if it's safe enough for your dogs.
Everything in moderation
We've all been there—a science class when we were kids, where we were first introduced to mercury, the "liquid metal." While it does look pretty amazing, it also does a pretty awful job to animal bodies, ours included, when ingested.
Unfortunately, fish have trace amounts of mercury, with the average amount depending on the species and where they're found. Some mercury is naturally introduced to seawater, such as through volcanic eruptions, but a majority is from industrial means, such as coal burning or dumping chemicals into the ocean.
Eventually, organic methylmercury enters the food chain and accumulates at higher levels in larger species of fish. When eaten (by us or our pets), mercury is absorbed into the body.
For the most part, though, small amounts of mercury in fish do not pose a health problem. But if your pet has ingested too much mercury over an extended period, they may begin to show certain health issues, such as digestive and kidney problems. As always, talk to your vet when your pet starts showing symptoms.
Don't worry! Even if mercury is present in fish and shellfish, this doesn't mean that you should eliminate it completely from your pet's diet. An alternative is within reach—and it definitely isn't a red herring!